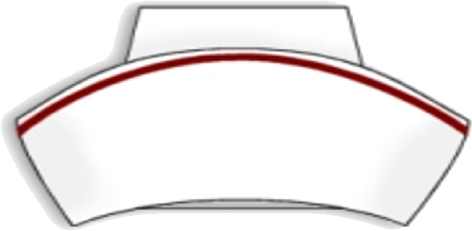 Meet the Woman Behind
Our Nursing Boards Review Center
Dr. Janice M. Johnson-Umezulike, RN, BSN, MN, CNS, ANP, DNS is the owner and CEO of Dr. Johnson Umez NCLEX Review. She is a graduate (Summa Cum Laude) of McNeese State University in Lake Charles, LA (undergraduate education) and LSU Medical Center in New Orleans, LA (graduate education). She has been an RN for over 38 years and has been a professor of nursing for over 33 years.
Her experience is in the following areas: Medical/Surgical Nursing, Orthopedic Nursing, Home Health, Nursing Education, Pain, Curriculum and Teaching, Staff Development, Documentation, Legal Aspects of Nursing, and test-taking techniques. She is also an Advanced Nurse Practitioner and Clinical Nurse Specialist in Orthopedics and Medical/Surgical Nursing. Furthermore, she has been selected twice by the National Council of State Boards of Nursing, Inc. to serve as an item writer for the RN National Council of State Boards of Nursing (NCLEX Exam).
Dr. Johnson Umez offers a variety of courses that will help students that are going into the nursing field as well as help students that are already enrolled in nursing courses and those that are graduating and will be taking the NCLEX Exam. Courses that are offered are NCLEX RN and PN Reviews (2-day reviews), Standardized Exam Reviews such as the HESI, ATI, or TEAS, and a wide variety of other courses that will be helpful to students going into nursing and students that are seeking knowledge in different nursing specialties. Please see the website for a variety of other course offerings.
The Baytown Sun Published the Following Article About Dr. Johnson Umez on Oct. 20, 2018.
Your destiny lies in your setbacks
Dr. Johnson Umez NCLEX Review for RNs and LVNs By Carol Skewes, [email protected]nsun.com Dr. Janice M. Johnson-Umezulike RN, BSN, MN, CNS, APN, DNS, has owned and operated her business since 2003. She has endured many setbacks in life, but believes they led her to her dream of helping students overcome anxiety and move on to success in school and in life. Her drive came from overcoming obstacles and she now teaches others how to do the same. She says, "As students, we don't focus on what we need to do. We instead focus on our anxiety." As a professor and having taught for a long time, she has observed students can do very poorly on exams from time to time. In her business, she coaches them to pass their licensure examinations, after graduation. She makes individualized plans for each student to help him/her reach their goals. She described, "I used to do one-on-one teaching and it took a lot of time, so then I started doing a group class on the weekends with 20-30 students." Class size depends upon the course taught. "I have fewer in an NCLEX review than in an HESI exit exam needed for graduation." She has developed many HESI exams. Students have to pass one for each course they take. She also developed an entrance HESI to get into school, on math, science, A&P (anatomy & physiology), basics for nursing. She says the NCLEX is the bulk of the work." Dr. Umez shares her own story with her students to teach by example, "My parents were educators and always encouraged me to excel." "I am an only child, adopted in Lafayette, Louisiana at the age of three. That's who God gave me. I have always loved and respected my parents very highly. "I grew up a very lonely person. My mother was a teacher that integrated the schools. My dad was the first Black principal in Morgan City, La. My parents were very protective of me. I excelled in many activities: ballet, tap, jazz and 4-H, but I did not have a lot of friends. I grew up really on my own. I had to succeed." She graduated top of her class in nursing school at the age of 20. She then failed her NCLEX test. She said, "Everyone knew Janice was going to pass, but I did not." She had to wait six months to retake the two-day test. She said she did not do anything differently because she had done so well in school. Even so, the test was written differently than the coursework. "She continued to work and retook the test, but failed a second time. It now became a more stressful. She also put pressure on herself, but she was not willing to give up. She worked, but was taken down from being an RN applicant to a nurse technician and her temporary license expired. Continuing to work, not feeling great about it, and still striving to pass, she took the test a third time, now a year and a half after graduation and failed.
She looked at what had gone wrong, took a review course and encouraged herself. She took the test one more time, now after two years, for the fourth time. This time she passed. Dr. Umez said it's not that she didn't know the material, it was her anxiety stopping her. She was not focusing. She now says it was the grace of God that helped her examine herself. She was overthinking how to answer each question on the test. When she finally figured this out, she had found her key to unlock the problem. Doors started opening for her and things started lining up. She married and moved to Texas in August 1994, and began working. The marriage later dissolved and she raised her children alone. From her setbacks in life came the business she dreamed of because she did not want students to have so much stress. Her passion is helping them navigate the normal amount of stress and achieve what they need to do. Her business model is not only to get students to get to the next level, but to show them when you succeed in life and get to a certain level, how to stay there. She added, "Many times students don't realize the turbulence going to the top. There will be setbacks. Students end up knowing so much information by the time they graduate, that it can be challenging to pinpoint exactly what a test may be asking. When she tells them her story, students might say, "Not you?" "They think someone with so many degrees did not have setbacks. I have been through many difficult times in life. I am a breast cancer survivor of 18 years. The reason I was diagnosed is because I started screening my self at age 35 after I became a doctor at age 33." Dr. Umez first became a Registered Nurse and Advanced Nurse Practitioner. She earned her Bachelor of Science in Nursing at McNeece University in Lake Charles; her Masters Degree in Nursing and her Doctorate of Nursing Science from LSU Medical Center in New Orleans, with doctoral studies in research curriculum and clinical practice. Her son, Bedford I. Umezulike, 23, recently graduated from Lee College with three associates degrees, currently working in process technology and manufacturing engineering. Her daughter, Doris N. Umezulike, 20, is at the University of Texas in Austin studying to be an attorney striving to be a criminal prosecutor. Dr. Umez has written several articles on pain, pain perception and pre-op teaching. Dr. Umez says every class she teaches is different. She joined the Baytown Chamber of Commerce in February and recently participated in the Baytown Business Expo.